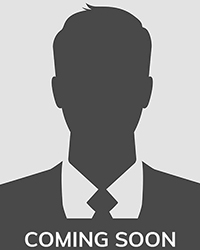 Chase F. McWhorter
Chase F. McWhorter is an associate attorney of the Cessna & George Law Firm, where he helps clients in London and Southeast Kentucky in a variety of legal areas. Chase focuses his practice on family law and criminal defense cases which include contested and uncontested divorce, child custody, child support, paternity, adoption, misdemeanor, and felony charges. Chase also represents clients in a variety of civil litigation cases specifically breach of contract cases.
Chase is originally from Manchester, however at a young age he moved to London and continues to make his home here. He completed his undergraduate studies at Eastern Kentucky University with a dual major in Finance and Risk Management and Insurance. He earned his law degree from Cooley Law School in Tampa, Florida. Chase is admitted to practice in all Kentucky state courts and is a member of the Kentucky Bar Association and Kentucky Young Lawyers Association.
Mr. McWhorter's practice areas:
Family Law

Contested and Uncontested Divorce
Post Decree Issues
Child Custody
Child Support
Visitation
Adoption
Dependency, Neglect, and Abuse matters
Domestic Violence matters
Paternity

Criminal Defense

DUI
Drug Crimes
Violent Crimes
Felonies
Misdemeanors

Civil litigation
When not busy practicing law and helping his clients, Chase enjoys spending time with family and friends. In his free time, Chase enjoys spending time in Florida, relaxing on the beach or watching a Tampa Bay Lightning game.