Choosing A Criminal Defense Attorney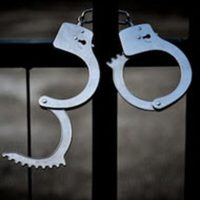 If you are reading this article, it means that you understand the importance of hiring a criminal defense attorney when faced with a criminal charge, be it a misdemeanor or a felony charge. After you realize how crucial it is to retain a criminal defense attorney, the next step is choosing the attorney to hire.
Choosing a criminal defense attorney is a big decision. Even though there are many attorneys who handle criminal cases, not all attorneys are the same. You need to be careful about who you hire. It would be best if you took your time to find an attorney who is the right fit for you. Remember, the attorney you hire can make or break your case.
This article provides you with some information that can help you choose the right criminal defense attorney.
Start Looking for an Attorney Immediately
Finding the right criminal defense attorney can take time, so you should start your search immediately. Even if your first court date is not scheduled for anytime soon, you should start looking for an attorney immediately.
Factors To Consider When Choosing a Criminal Defense Attorney
First, you need to consider a criminal defense attorney's experience. More specifically, you want to ensure you hire a defense attorney with experience dealing with cases similar to yours. For instance, if you are facing a DUI/DWI charge, ensure you hire a defense attorney who is experienced in defending people charged with DUI/DWI. Such an attorney will understand the laws that relate to your case and can help you develop effective defense strategies.
Secondly, you need to consider an attorney's accessibility and availability. Remember, time is of the essence when you are dealing with a criminal case. Wasting time can mean losing a criminal case, and you don't want that. For instance, it is crucial that you hire an attorney who returns your calls, messages, or emails on time. You can tell if an attorney is accessible and available on the first day you try reaching them to schedule a consultation.
Thirdly, consider an attorney's local connections. Often, people overlook this factor. An attorney with local connections can come in handy when it comes to fighting your criminal charges. Such an attorney most likely knows your prosecutor and the judge who will be handling your case. An attorney who knows the ins and out of the court you are up against can help you develop a strategy that can help you achieve a favorable outcome from your case. Also, different courts do things differently.
Lastly, consider how many cases an attorney has won. It is not enough that an attorney has handled criminal cases similar to yours. Have they won any cases? Indeed, just because an attorney has won other cases doesn't mean they will win yours. However, you have a better chance of winning your criminal case if you work with an attorney who has won a good number of previous cases than if you work with one who has never won a case.
Contact a London Criminal Defense Attorney
A London criminal defense attorney at Cessna & George Law Firm can help you fight your criminal charges. Conrad Cessna has tried and won many criminal cases, from DUI to drug charges, conspiracy, and white-collar crimes, tried in both state and federal courts. Call 606-770-5400 today to discuss your case.
Resource:
apps.legislature.ky.gov/law/statutes/statute.aspx?id=50742