Collateral Consequences of a Criminal Conviction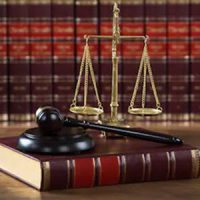 A criminal conviction can have serious consequences. The direct consequences of a criminal conviction are obvious. They include things like jail time, fines, and probation time. What is not obvious are the indirect consequences of a criminal conviction. The indirect consequences of a criminal conviction are referred to as collateral consequences, and it is crucial that these consequences are not overlooked. Collateral consequences are economic, cultural, social, and legal sanctions and restrictions imposed on people who are convicted of a crime. Unfortunately, some collateral consequences can apply even if a person is acquitted or charges are dismissed. Some collateral consequences apply even if criminal charges are never filed. Below are some of the most common collateral consequences people face after they are convicted of a crime.
#1: Loss of a Current Job or Inability To Secure a Job
A criminal conviction can result in you losing your current job. A conviction could also result in you being unable to get a new job. Employers often discriminate against individuals with criminal records. Most employers ask about criminal records on job applications and conduct background checks. Employers often worry that individuals with criminal records cannot be trusted, will behave unethically, become violent, or harass coworkers. People with criminal records are often perceived as less competent.
#2: Immigration Issues
The immigration consequences for people who are not citizens can be severe. If you are not a U.S. citizen, you could be deported after being convicted of a crime.
#3: Loss of Professional Licenses
If you have a professional license, your license may be revoked or suspended after you are convicted. If you plan to obtain a professional license, a conviction could mean you cannot get the license. Professionals that could be affected include the following;
Doctors
Teachers
Law enforcement officers
Attorneys
Private security officers
Nurses and certified nursing assistants
Insurance brokers
#4: Loss of Driving Privileges
A criminal conviction can lead to your driver's license being suspended or revoked. If you have a commercial driver's license, the consequences can be even more severe and affect your livelihood.
#5: Loss of Voting Rights
You may not be allowed to vote after you are convicted of a crime. And depending on the offense, you may lose your right to vote indefinitely. For instance, in Kentucky, if you are convicted of a felony, you lose your voting rights indefinitely unless you file a petition to have your rights restored.
#6: Loss of the Right To Own and Use a Gun
If convicted of a felony or domestic assault, you may lose the right to own and use a firearm. You may be prohibited from using a gun, even for hunting purposes.
#7: Registering on the Sex Offender Registry
If convicted of a sex offense, you may be required to register on the sex offender registry. If you register on the sex offender registry, you may suffer several consequences, including restricted residency, loss of child custody, loss of a job, and restricted employment.
Contact a London Criminal Defense Attorney
If you have been arrested and charged with a crime, you should hire a criminal defense attorney who can advise you on the potential consequences of your charges and help you fight your charges. Our London criminal defense attorney is here for you. Contact us today.