Mistakes That Can Hurt Your Kentucky Wrongful Death Claim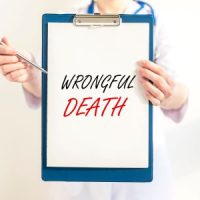 In Kentucky, a wrongful death occurs when a person's negligent or wrongful act leads to the death of another person. If you believe you lost a loved one because of another person's negligent or wrongful act, you may be qualified to recover compensation by filing a wrongful death claim.
If you recently wrongfully lost a loved one in Kentucky, there are several things you need to avoid doing to ensure you protect your right to compensation. Experiencing death heightens various emotions, making it hard for you to make all the decisions objectively. This is why we have compiled these errors you need to avoid that can hurt your Kentucky wrongful death claim.
Waiting Too Long to File a Claim
Firstly, crucial evidence might be lost if you wait too long to file a wrongful death claim. Secondly, you should avoid waiting too long to file a wrongful death claim because there is a limit to the amount of time you have to file such a claim. In Kentucky, the statute of limitations for filing wrongful death claims is one year from the date of a personal representative's appointment or two years from the date of the individual's death if a personal representative's appointment happens more than one year from the date of the death.
Failing To Hire an Attorney
After wrongfully losing a loved one, it is crucial that you hire a wrongful death attorney, and not just any attorney but the right one. Wrongful death cases can be quite complicated, so it is not advisable that you handle your case without professional help. Investing in an experienced and reputable attorney can increase your chances of seeing a successful outcome from your case.
Talking to the Insurance Company Before Consulting an Attorney
If, for example, your loved one was killed by a negligent driver, you have to deal with the driver's insurance company. When the at-fault driver's insurance company calls you and asks you to, for instance, share information about the wrongful death incident, you should avoid doing so without first consulting an attorney. Remember, anything you say can be misinterpreted by the insurance company and used against you.
If you choose to speak to the insurance company (after or before consulting an attorney), you should avoid giving a recorded statement. The insurance company can use a recorded statement against you.
Accepting a Quick Settlement Offer
In addition to refraining from talking to the insurance company before consulting an attorney and giving a recorded statement, it is vital that you avoid accepting a quick settlement offer. Consult with your attorney when an insurance company gives you a settlement offer. Remember, once you take an offer, you cannot ask for additional compensation in the future. Consulting an attorney before accepting an insurance company's settlement offer will ensure you don't settle for less than you deserve.
Contact a London Wrongful Death Attorney
If you recently lost your loved one in Kentucky due to another person's negligent or wrongful act, contact a London wrongful death attorney at Cessna & George Law Firm to get help with your wrongful death claim.