Slip And Fall Cases In Kentucky: Some Important Laws To Know About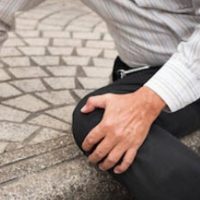 In personal injury law, "slip and fall" is a type of case in which an individual slips and trips and suffers an injury on another individual's property. Slip and fall accident cases fall under the broad category of "premises liability" cases. Simply put, premises liability is a legal concept that usually comes into play when a person suffers an injury on someone else's property because of an unsafe or defective condition.
If you suffer an injury after slipping and falling on someone else's property in Kentucky, you may be eligible for compensation. To ensure your case goes smoothly and you recover the compensation you deserve, you need to understand the laws governing slip-and-fall cases. Below is a look at some important laws you need to know about when it comes to slip and fall cases.
Slip & Fall and Premises Liability
Basically, if you want to recover compensation in a slip and fall claim, you must prove negligence via the premises liability law. Often, a plaintiff injured in a slip and fall accident on another person's property must prove that their accident occurred because of a dangerous condition that the premises owner knew about or should reasonably have known about. If a premises owner knows or reasonably should know about a hazardous condition on their property, it is their responsibility to have that condition fixed.
It is important to note that in Kentucky, a property owner is not liable to a trespasser for injuries unless the injuries are caused by intentional, willful, wanton, or reckless conduct by the property owner or a person acting for the owner.
The Statute of Limitations for Kentucky Slip and Fall Claims
The statute of limitations that applies to Kentucky slip and fall cases is the same one that applies to most Kentucky personal injury cases. You have one year after a slip and fall accident happens to file a slip and fall claim in court. Failure to file a suit within one year can adversely affect your chances of recovering compensation. If you file a slip and fall suit after the statute of limitations has expired, the chances are the defendant will ask the court to dismiss your case. However, you should note that it is possible to have the statute of limitations "clock" paused or temporarily stopped (tolling). Talk to a skilled attorney to know about situations that warrant the pausing or tolling of the statute of limitations "clock."
Comparative Negligence
The Kentucky pure comparative fault rule that applies to personal injury cases, including slip and fall cases, states that, even if a plaintiff is found at fault for their accident, they can still get compensation for their injuries. However, the amount a plaintiff recovers in a situation where they are found at fault for their slip and fall accident will be reduced by their percentage of fault.
Contact a London Slip & Fall Attorney for Help
Contact a skilled and dedicated London Slip & Fall attorney at Cessna & George Law Firm today at 606-770-5400 to schedule a consultation. We can assist you in holding a negligent party liable for your slip and fall accident and obtain the compensation you deserve.
Resource:
apps.legislature.ky.gov/law/statutes/statute.aspx?id=17782