Common Prosecution Tactics In Kentucky Domestic Violence Cases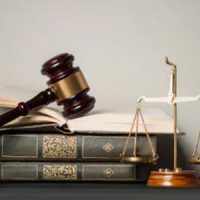 Being charged with domestic violence can result in long-lasting consequences. Therefore, you need to reach out to a skilled criminal defense lawyer if you stand accused of domestic violence. If you are being charged with domestic violence, you should know that the prosecutor's primary goal is to convict you. And the tactics prosecutors use in Kentucky domestic violence cases can be overwhelming if you do not have an attorney on your side.
The following are some common prosecution tactics in Kentucky domestic violence cases.
Seeking Protective Orders
Indeed, a protective order is necessary to protect the alleged victim in some cases. However, sometimes, prosecutors seek protective orders to prevent the probability of reconciliation between the defendant and alleged victim. If you and your partner, for instance, reconcile after the case has been brought forward, it might result in the case being dismissed, and the prosecutor does not want that to happen.
That said, you need to obey a protective order regardless of the prosecutor's reason for seeking it. You should note that if you violate a protective order by, for example, contacting the alleged victim when the order clearly states that you shouldn't, the prosecutor might use that to secure a conviction or pressure you into an unfair plea deal.
Going After the Defendant's Credibility
Usually, domestic violence cases involve complex "he said/she said" situations. Therefore, often, prosecutors go after the defendant's credibility. In a domestic violence case, the jury may wonder if the defendant is lying to protect themselves. Because prosecutors know this, they will sometimes try to play on juror assumptions that the defendant's side of the story is not true. Basically, prosecutors argue that because defendants in domestic violence cases have a stake in the trial's outcome, they must be lying.
Using History of Violence
If you have any prior violent acts on your criminal record, you can be sure that the prosecutor will use that history against you. Usually, in a domestic violence case, a prosecutor will use a defendant's violent history to insinuate that the defendant is capable of committing domestic violence. Although prosecutors are not allowed to argue that a past conviction makes it more likely that a defendant is guilty, it can be hard for the jury to maintain an impartial perspective of your guilt or innocence after learning about your history of violence.
Using Recorded Telephone Calls
When you are in custody, most of your communications are recorded. If, for example, you call a witness and discuss your case with them, the prosecutor might accuse you of witness intimidation or use some of your statements to argue you are guilty. For this reason, it is crucial that if you are facing domestic violence charges, you avoid speaking to witnesses. You should only talk with your attorney about your domestic violence case.
Contact a London Domestic Violence Attorney
If you're facing domestic violence charges in Kentucky, you need a skilled attorney on your side who can help you fight the prosecutor's tactics. Our London criminal defense attorneys at Cessna & George Law Firm can help you fight your Kentucky domestic violence charges. Contact us today at 606-770-5400 to schedule a consultation and discuss your case.