Top Myths About Kentucky Personal Injury Cases Debunked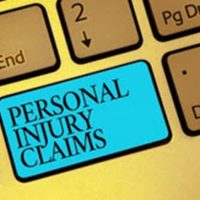 If you have suffered injuries in a Kentucky accident because of someone else's negligence, you may be qualified to file a personal injury claim and recover compensation. If you have never had to file a personal injury claim before, you probably do not know about personal injury cases. To gather information, you might decide to turn to family and friends. Unfortunately, if you are not careful, you might fall for myths. Many myths abound concerning personal injury cases, some of which can lead to you deciding not to file a claim even though you deserve compensation. Other myths can result in you ruining your chances of recovering the compensation you deserve. The following are some myths about Kentucky personal injury cases you need to avoid believing.
Myth #1: Personal Injury Cases Take a Long Time To Complete
Truth: Indeed, some personal injury cases take a long time to complete. However, each personal injury case is different. How long it will take to conclude yours will depend on several factors, such as whether there are disputes regarding liability and the willingness of the insurance company to settle.
Myth #2: The Liable Party Will Pay Out-of-Pocket
False: The reality of most personal injury cases is that the liable party does not pay for the plaintiff's injuries and damages out-of-pocket. Instead, it is the at-fault party's insurance company that pays. Therefore, you shouldn't hesitate to file a personal injury claim against a negligent party because of the fear that you will make their lives miserable.
Myth #3: I Can File a Claim Anytime
False: You do not have an unlimited amount of time to file your Kentucky personal injury claim. In most cases, you have to file a personal injury claim not more than one year after you sustain your injury. However, as it pertains to car accident cases, you have two years after the date of your accident to file your claim. If you do not file your personal injury claim within the set amount of time, you might be barred from recovering compensation. Indeed, there are circumstances where you can be given more time to file a claim, but these circumstances are limited and complex.
Myth #4: You Cannot File a Claim if You Are Partially To Blame for Your Injuries
False: You can file a Kentucky personal injury claim and recover compensation even if you are partially to blame for your injuries. The state of Kentucky follows the pure comparative negligence rule that allows you to recover compensation in an injury claim even if you are 99% to blame for your injuries. However, if you are partially at fault for your injuries, the compensation you recover will likely be reduced by your percentage of fault.
Myth #5: You Must Attend Several Court Hearings
False: You might not have to step foot in a court if you and your attorney manage to reach a settlement with the insurance company. And even if you do have to go to court, your attorney will do all the talking.
Contact a London Personal Injury Attorney
If you've suffered injuries in a Kentucky accident because of another person's negligence, our experienced and dedicated London personal injury attorneys at Cessna & George Law Firm can help you recover the compensation you deserve. Contact us today to discuss your case.
Source:
apps.legislature.ky.gov/law/statutes/statute.aspx?id=49037