Domestic Violence And Abuse: Some Crucial Information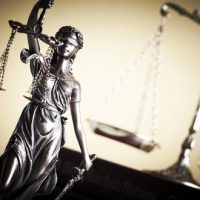 In Kentucky, domestic violence and abuse means;
physical injury; or
serious physical injury; or
strangulation; or
stalking; or
assault; or
sexual abuse; or
the infliction of fear of any of the above
between members of a family or members of an unmarried couple.
According to KRS 403.720, a family member is a spouse, an ex-spouse, a child, a grandchild, a grandparent, a parent, a stepchild, or any other individual living in the same household as a child if the child is the alleged victim. On the other hand, a "member of an unmarried couple" includes children of the couple and members of the unmarried couple.
With limited exceptions, the state of Kentucky doesn't have criminal statutes that exclusively target domestic violence. However, committing an offense in a domestic violence setting leads to consequences that go beyond the consequences that non-domestic violence offenders face. Being convicted of domestic violence can lead to far-reaching consequences that can last for the rest of an individual's life. If you stand accused of domestic violence and abuse, it is crucial that you speak to a qualified criminal defense attorney. A criminal defense attorney can help you come up with the right defense strategy to suit your situation.
Protective Order Violations
An individual claiming to be a victim of domestic violence can file a petition in court seeking a protective order. Victims who show an immediate danger of domestic violence are generally issued an emergency protective order. In granting an emergency protective order, a judge may include, among others, the following rules that apply to the adverse party;
No contacting or communicating with the petitioner
No committing further domestic violence acts
No coming within a specific distance of the place of employment, home, or school of the petitioner, the petitioner's child(ren), family member, or member of an unmarried couple protected in the order
Vacate the house shared by the parties
In Kentucky, an emergency protective order remains in effect until a full hearing is held or it is withdrawn. If you do anything contrary to a protective order while the order is still in effect, the petitioner can call the police and have you arrested. So, even if you know you are being falsely accused, it is crucial that you, for example, avoid communicating with or contacting a person who has taken a protective order against you, except as directed by the court. If law enforcers have probable cause to believe you violated any of the rules in a protective order, they will arrest you.
All Parties Have Rights
In a domestic violence case, all involved parties have rights, and that includes the accused. So, if you are being accused of committing a domestic violence act, reach out to a skilled criminal defense attorney right away so they can help you protect your rights.
Contact a London Violent Crime Attorney
Contact a London violent crime attorney at Cessna & George Law Firm today if you're being accused of committing a domestic violence act. We are dedicated to building strong defenses for and protecting the rights of our clients. Call us today at 606-770-5400 to schedule a free consultation.
Resource:
apps.legislature.ky.gov/law/statutes/statute.aspx?id=19745