Damages In Kentucky Personal Injury Cases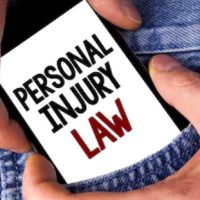 An accident that occurs because of another party's negligence can impact your life in many ways. Fortunately, Kentucky law allows victims of negligence to file claims against at-fault parties and recover payment. When you file a personal injury claim, you will receive personal injury damages, which are the monetary awards an injured person receives as compensation for harm caused by another party's negligence. Also, the term 'damages' refers to the losses a victim of negligence has suffered since their accident.
Every personal injury case is different. Therefore, if you have a pending personal injury claim or are about to file a claim, you should know that the specific damages available to you depend on the specifics of your case. To make sure you get the maximum amount of compensation possible, it is crucial that you work with a skilled Kentucky personal injury attorney. A personal injury attorney can help you gather the evidence you need to prove your claim and defend you against the other party. Remember, in a personal injury case, the burden to prove liability and damages is on the plaintiff, so ensure you have a professional on your side who can help you.
With that said, Kentucky generally allows victims of negligence to recover the following types of personal injury damages;
Compensatory damages
Punitive damages
Compensatory Damages
In Kentucky, compensatory damages are awarded to victims of negligence to reimburse them for losses and injuries. Generally, compensatory damages are awarded to put you in the position you would have been in had it not been for the accident and your injury.
There are two types of compensatory damages in personal injury cases. They are;
Special damages
General damages
Special or economic damages are damages paid to a plaintiff for monetary losses. Special damages are easily quantifiable. Examples of special damages include medical expenses, costs of living with a disability, repair or replacement of property, and lost wages.
General or non-economic damages are damages awarded to a plaintiff for non-monetary losses. Non-economic damages can be hard to calculate. Examples of general damages include pain and suffering and loss of consortium.
Punitive Damages
These damages are not awarded to reimburse plaintiffs for losses and injuries. Punitive damages are awarded to discipline defendants and prevent them and others from engaging in similar behavior in the future. In Kentucky, such damages are rarely awarded. According to KRS 411.184, you can only recover punitive damages if you prove using clear and convincing evidence that the defendant acted with oppression, fraud, or malice. Oppression is when an individual intentionally subjects another individual to cruel and undue hardship. Fraud means intentionally misrepresenting oneself or deceiving someone else with the intention of causing harm. Lastly, malice is conduct that is specifically intended to cause harm or conduct carried out with a blatant indifference to the rights of others and with the awareness that such conduct will lead to harm. If, for example, the accident that led to you suffering your injuries was caused by a drunk driver, you may be eligible to recover punitive damages.
Contact a London Personal Injury Attorney
If you sustained a personal injury in Kentucky and need help recovering damages from an at-fault party, we will be more than glad to help you. Contact the London personal injury attorneys at the Cessna & George Law Firm to get the professional help you deserve.
Resource:
apps.legislature.ky.gov/law/statutes/statute.aspx?id=17783