Steps To Take After A Kentucky Car Accident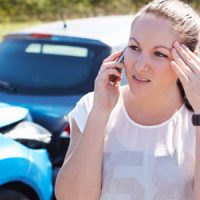 A car crash is one of the scariest and most devastating incidents you can ever experience. A car accident can leave you and your passengers confused, startled, and even feeling hopeless. Sadly, if you and/or your passengers suffer injuries in a crash, the effect of the accident will only be multiplied. Unfortunately, car accidents are a common occurrence in Kentucky. For instance, according to the Kentucky State Police, in 2019 alone, Kentucky recorded 156,758 crashes.
No matter how confused, shocked, or hopeless you feel after a car accident, it is crucial that you act fast and strategically. As much as it can be hard to think clearly after a crash, the reality is that the steps you take after an accident are critical to your long-term well-being and the well-being of others involved in the accident.
There are certain crucial steps to take immediately after a car accident to protect your health and the health of others involved in the accident. These steps can also help you protect your right to compensation, especially if your accident was another party's fault. Below is a look at some necessary steps you should take after a Kentucky car accident.
Check on Everyone's Safety
After a Kentucky car accident, the first thing you need to do is check your condition and the condition of everyone else involved in the accident. If anyone is hurt, call an ambulance to the accident scene. If there are injuries or a fatality, and your vehicle is in the roadway, you should turn on hazard lights and place emergency flares or cones (if you have them) where passersby can see them. Doing so can help prevent the occurrence of another accident.
Call the Police
According to Kentucky law, anyone involved in an accident that results in death or personal injury to any person or damage to a vehicle rendering the vehicle inoperable is required to call the police. Apart from it being a legal requirement, calling the police after a car accident is crucial because police officers investigate the causes of accidents and file official reports that usually prove helpful, especially in personal injury cases.
Exchange Information
After a Kentucky car accident, obtain information from all other parties involved in the accident. If requested, make sure you also give the other parties your information. Some crucial information to exchange at an accident scene includes contact information, auto insurance information, and license numbers.
See Your Doctor
Even if you think you are not injured, make sure you see a doctor after a car accident. This can help you protect your health and right to compensation. Many injuries manifest themselves later, including traumatic brain injuries and whiplash. You can go to the hospital after you leave the accident scene, but it would be best to avoid waiting days, weeks, or months before going to see a doctor.
Other steps you should take after a car accident include;
Documenting the accident scene. For example, by taking pictures
Reporting your accident to your insurance carrier
Contact a London Auto Accident Attorney
It's also crucial for you to contact an attorney after a Kentucky car accident. The sooner you speak to an attorney, the better. To get help with your car accident case, contact the skilled and dedicated London auto accident lawyers at Cessna & George Law Firm at 606-770-5400.
Resource:
kentuckystatepolice.org/wp-content/uploads/2020/10/CrashFacts2019_FY2020.pdf