Some Basics On Medical Malpractice Claims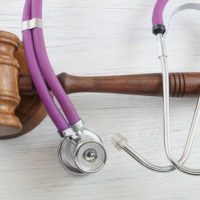 When you put your life in the hands of a medical professional, the last thing you expect is for them to act negligently and cause you harm. Unfortunately, the negligence of medical professionals can and often does cause severe injuries. Fortunately, if a health professional acts negligently and causes you harm, you can file a medical malpractice claim and recover compensation. A medical malpractice case is a type of personal injury case, meaning that if you can prove that negligence was involved, then you can be compensated for your injuries and damages.
However, it is crucial to note that medical malpractice claims are not like other personal injury claims. These claims can be quite complex. For instance, the claimant's "burden of proof" is usually substantial in a medical malpractice case. Fortunately, a skilled medical malpractice attorney can help you with your medical malpractice claim.
Examples of Medical Malpractice Claims
There are different types of medical malpractice cases, including;
Surgical errors
Diagnostic errors, including misdiagnosis and delayed diagnosis
Birth injuries
Hospital-Acquired infections
Failure to treat or monitor
Nursing errors
Anesthesia errors
Medication errors
Pharmaceutical negligence
You should note that the above is not an extensive list of the types of medical malpractice cases that can arise.
Kentucky's Statute of Limitations for Medical Malpractice Cases
A statute of limitations is a law that limits the amount of time you have to file a lawsuit. According to Kentucky Revised Statutes Section 413.140(1)(e), you have one year after the cause of action accrues to file a medical malpractice claim. According to Kentucky law, the cause of action accrues when an injury is first discovered or should have been first discovered, in the eyes of the law. Generally, this means that, once you know, or should reasonably know, that you suffered an injury due to medical malpractice, the statute of limitations clock starts ticking, and when it does, you only have one year to file your claim.
Because of Kentucky's short one-year statute of limitations on medical malpractice cases, you need to speak to an attorney as soon as possible if you believe you are a victim of medical malpractice. If you delay and allow the statute of limitations clock to expire on your case, you will lose your right to file a lawsuit against the negligent party.
Damages You Can Recover in a Kentucky Medical Malpractice Claim
In a successful medical malpractice claim, the plaintiff is usually awarded monetary compensation, also known as damages, for their injuries. In Kentucky, a claimant may receive three types of damages after filing a medical malpractice claim. These are;
Economic damages, which can consist of medical expenses and lost wages
Non-economic damages, which can include pain, suffering, and physical impairment
Punitive damages
Since punitive damages are meant to punish a negligent party, they are rarely awarded in medical malpractice cases. Usually, when it comes to personal injury cases, the primary purpose of awarding damages is to compensate a victim for their injuries and damages and not to punish the negligent party.
Get Help With a Medical Malpractice Claim in London
Did you, a loved one, or a friend suffer harm because of medical malpractice in London or Southeast Kentucky? If so, call a qualified London medical malpractice attorney at the Cessna & George Law Firm at 606-770-5400 to schedule a free consultation.
Resource:
apps.legislature.ky.gov/law/statutes/statute.aspx?id=49037