Basics On Workers' Compensation In Kentucky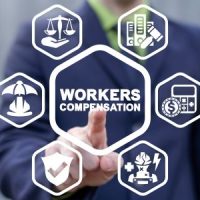 An on-the-job injury can be devastating to a worker. Luckily, when a worker suffers an injury on the job, they are entitled to receive workers' compensation benefits. This applies regardless of whether an injury is minor or severe. Workers' compensation can cover, among other things, a worker's medical bills and replace a worker's wages while they are out of work.
Below is more about workers' compensation in Kentucky.
What Is Workers' Compensation in Kentucky?
In Kentucky, workers' compensation is a government-mandated but employer-funded program that provides benefits to employees who get injured on the job or as a result of the job. Workers' compensation provides cash benefits, healthcare benefits, or both, to employees who suffer injury as a result of their job or on their job.
In Kentucky, workers' compensation coverage is mandatory for almost all employers.
What Injuries Qualify for Workers' Compensation in Kentucky?
Generally, as long as an injury is work-related, it will qualify for workers' compensation. An injury is work-related if it arises during and from employment. For instance, if you are injured while operating a machine at work, you may be entitled to workers' compensation benefits. Also, if, for example, you are injured in a car accident while on the clock, you may be eligible for workers' compensation benefits.
Below are some common work-related injuries that are covered under workers' compensation;
Joint injuries
Sprains
Broken bones
Neck injuries
Back injuries
Back lung disease
Burns
Eyesight or hearing damage/loss
Tendonitis
What Injuries Don't Qualify for Workers' Compensation in Kentucky?
Generally, any injuries outside the scope of employment do not qualify for worker's compensation. For example, injuries suffered while commuting to and from work are usually not covered under workers' compensation.
Are Diseases Compensable?
According to KRS 342.0011, "injury" does not include any communicable disease unless the nature of the employment increases the risk of contracting the disease. However, "injury" does include occupational diseases. According to Kentucky law, an occupational disease is a disease that arises out of and in the course of employment. Further, KRS 342.0011 states that a disease shall be considered an occupational disease if;
There is a causal connection between the condition under which work is performed and the disease;
It followed as a natural incident to the job and resulted from exposure due to the nature of employment;
It can be traced to the employment as the proximate cause;
It appears to be related to a risk connected with employment.
What Benefits Does Kentucky's Workers' Compensation Provide?
While coverages might differ, Kentucky's workers' compensation usually helps cover;
Medical bills
Partial lost wages
Disability benefits
Death benefits
What You Should Do After Getting Hurt on the Job
After suffering an injury on the job, you need to immediately report your injury so you can secure your rights to fight a claim. If your employer has a policy for reporting injuries, ensure you abide by the policy. Following the correct process usually helps facilitate the payment of benefits.
Contact a London Workers' Compensation Attorney
If you experience problems getting workers' compensation benefits after an on-the-job injury, a skilled London workers' compensation attorney at Cessna & George Law Firm can help. We can assist you with your claim and ensure you get the full amount of benefits due to you.
Source:
labor.ky.gov/comp/Pages/default.aspx