Medication Errors In Nursing Homes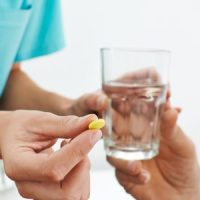 In the United States of America, all nursing homes are required to make sure medication rates are not five percent or greater. Nursing homes in the U.S. must keep residents free of significant medication errors. Unfortunately, even though this is what is required, medication errors are a common problem in Kentucky and nationwide.
If a medication error has harmed your loved one in a nursing home, don't hesitate to reach out to an attorney. A qualified attorney can review your case and help you determine if you have a valid nursing home negligence case. If you do, an attorney can advise you on your legal options.
Types of Medication Errors
A medication error in a nursing home occurs when medication is prescribed, given, or administered in a manner that contradicts what the doctor or manufacturer instructed. A medication error arises when the preparation or administration of medication contradicts the accepted professional standards regarding that particular medication.
Below are some common medication errors;
Giving a resident the wrong medication
Giving a resident medicine at the wrong time
Failing to shake, mix, or roll medication properly
Overdosing a resident
Giving a resident expired medication
Using the incorrect medication administration strategy
Failing to check if a particular medication poorly interacts with the resident's diet
Failing to closely supervise a resident taking a new medication
Providing inadequate fluids with medication
Errors in lab work
If your loved one has suffered any of the above-listed errors or any other medication error not mentioned above in a nursing home, it would be best for you to contact an attorney as soon as possible. An attorney can help protect your rights.
How Is Medication Administered in Nursing Homes?
Medication in nursing homes is usually administered using a "med pass" system. This system involves placing residents' medications on a cart and then giving each resident their medication. This system might seem straightforward, but it can result in many medication errors.
Why Do Medication Errors Happen in Nursing Homes?
Medication errors in nursing homes happen for various reasons. For example, some medication errors occur because of staff members who lack the necessary training or knowledge required to administer medication safely. An inexperienced staff member may commit a medication error when, for example, they fail to check a medication's expiry date. In order to avoid medication errors occurring because of inexperience and lack of knowledge, all nursing home operators need to provide adequate training to staff members.
A medication error could also occur because of a staff member who intentionally ignores medication orders from a doctor. Examples of ignoring orders include changing a dose or adding an unordered medication.
Finally, a medication error could arise when a staff member with a history of drug abuse steals medicine intended for residents.
Seeking Compensation After a Nursing Home Medication Error
If your loved one suffered harm because of a medication error in a nursing home, you might be eligible to seek compensation. An attorney can help you prove negligence and recover the compensation you deserve. If the need arises, an attorney can help you hire a medical expert witness who can help explain how the medication error was made and the consequences it caused.
Contact a London Nursing Home Negligence Attorney
If a medication error has harmed your loved one in a Kentucky nursing home, contact a London nursing home negligence attorney at Cessna & George Law Firm to discuss your case.
Source:
govinfo.gov/content/pkg/CFR-2018-title42-vol5/xml/CFR-2018-title42-vol5-part483.xml